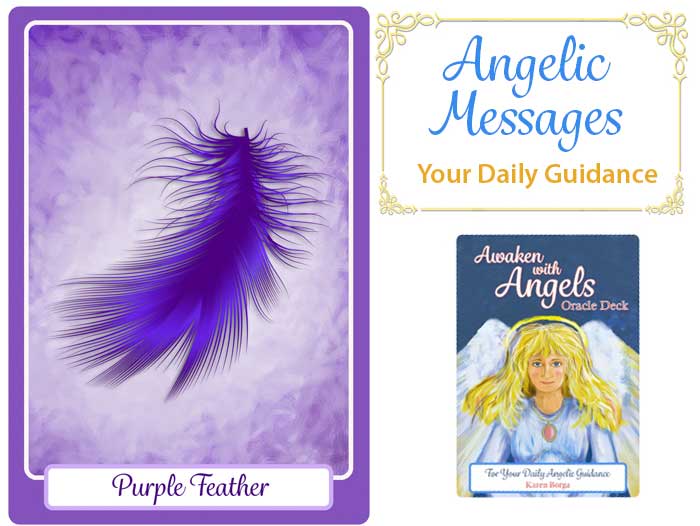 PURPLE FEATHER
**************************
IGNITING YOUR SPIRITUAL AWAKENING 
Your Spiritual Connection is increasing. Your awareness of "more than what can be seen with your eyes" is becoming more and more apparent. The Angels are gently guiding you to people and experiences to assist in your expansion. 
The entire Universe is participating this shift into a NEW ENERGY. You may be noticing some of these changes now. If so, you are a wayseer –  going ahead to help others. 
During this period, there will be shedding of old unnecessary energies. It will be hard for some of the people around you. This may even happen for you. Releasing the old in order to ascend to the new is the best perspective. Embrace the new energy and welcome change.
Allow yourself adjustment time when you feel you have had an energy shift. Your Angels are asking you spend quiet time, learn to meditate. You are becoming a new and more brilliant you. 
Alternative Meanings: Synchronicities will happen often. Knowing without understanding how you know. A spiritual mentor will appear. Learn hands-on energy healing. 
TODAY'S AFFIRMATION:
My Spiritual Awareness is increasing daily.
I embrace the new energy and welcome change. 

BLESSINGS FOR A WONDERFUL DAY! 

No Results Found
The page you requested could not be found. Try refining your search, or use the navigation above to locate the post.