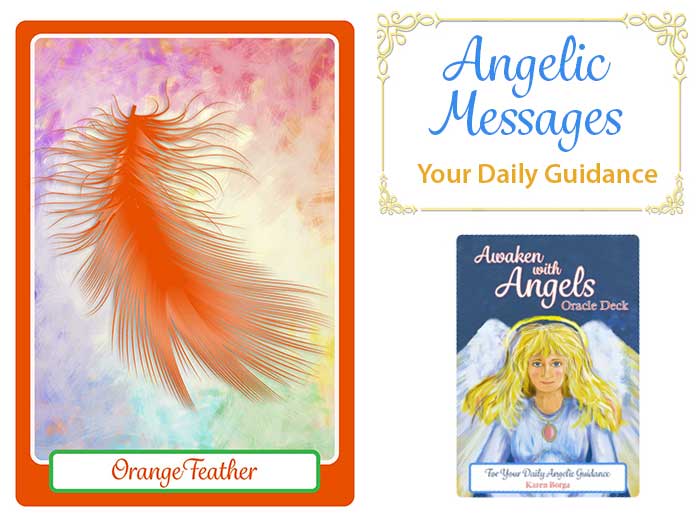 ORANGE FEATHER
**************************
BALANCE YOUR EMOTIONS WITH CREATIVITY
You may be feeling extreme emotions. Your Angels want you to use a positive creative outlet to release them. They want you to be more emotionally balanced. 
Emotions are a powerful regulator of your life. Filled with joy, you make completely different decisions than when you were feeling fear or sadness. Your mood will determine your interactions with others, how you respond to challenges, and how you spend your time.
Creativity is an excellent way to reset your emotions and become more positive. Write, draw, sing and dance. Your mind will become free of your daily thoughts, and bring you back into energetic balance.
Creating will also ignite your intuition connection, allowing you to increase your ability to receive divine guidance from your Angels. 
Bring more creativity into you life.
Alternative Meanings: Stop procrastinating. Don't overreact in an upcoming situation. Trust your intuition. Consider a creative career. 
TODAY'S AFFIRMATION:
My creativity flows freely. I am emotionally balance with a clear connection to my Angels.
BLESSINGS FOR A WONDERFUL DAY!