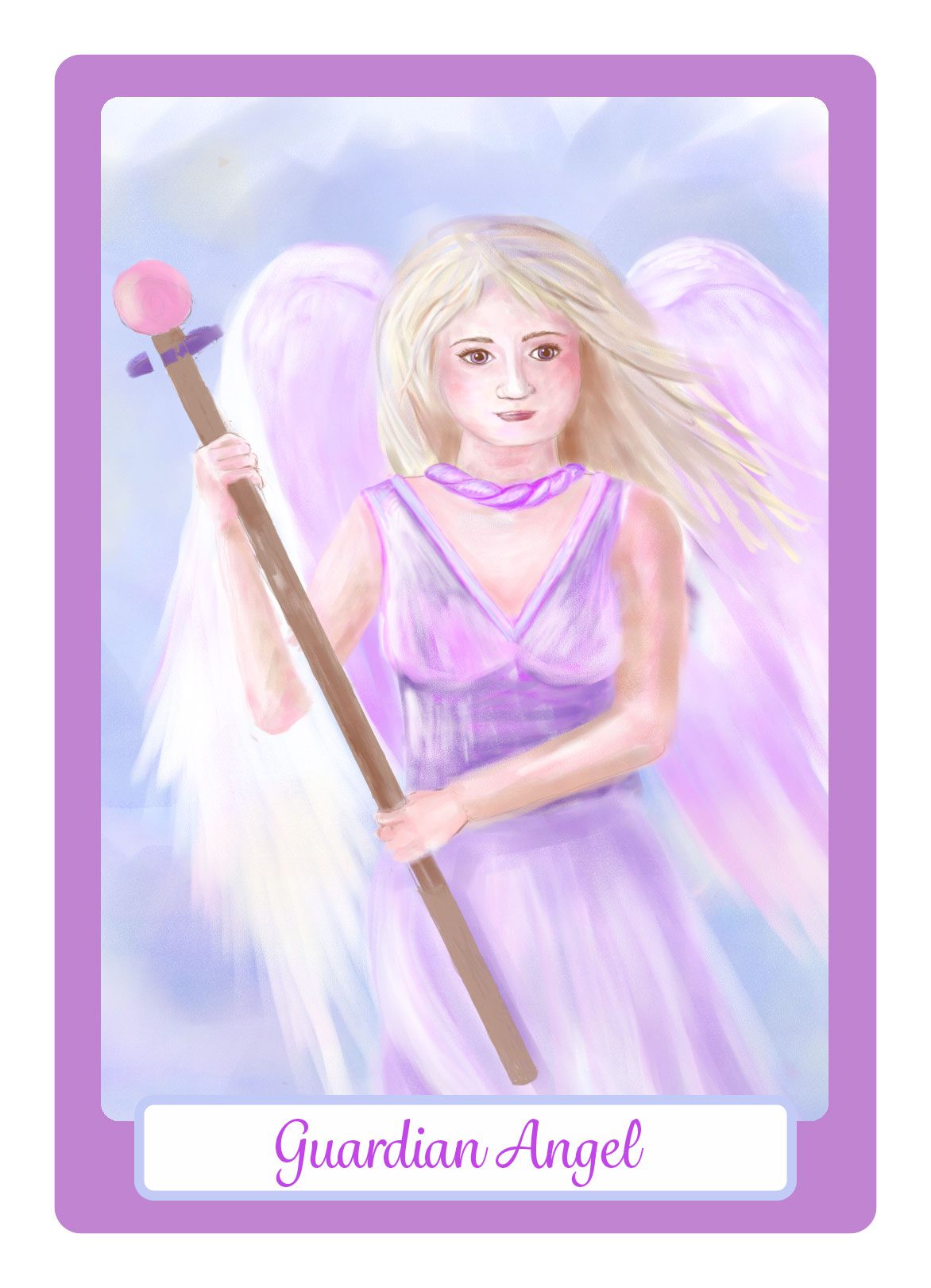 GUARDIAN ANGEL
**************************
FOREVER BY YOUR SIDE
I have always been with you. We made a pact, you and me. You go into a human body, and I will be forever at your side. I was there at the very beginning, and am still here now. 
My role in this team is to guide and protect you. Your part is to live your life, and ask for my help. I can't help unless you ask. I am here, ready … staff in hand to take action. 
I also want to make you aware of a misconception. I am not a soft, lovey-dovey Being with only white feathers and coins in my pocket. I AM A POWERFUL BEING! I have more knowledge, strength and capabilities than you can possibly imagine. God gave me these tools to watch over you.
Let me help you. I know you like to get things done your way, you can trust that I can bring you joy and happiness. Give me permission by asking. 
And yes, I am here to comfort and love too. I watch over you while you sleep and send you signs throughout the day. Pay attention, ask for help … and let's have fun doing this together. Okay?
~ Your Guardian Angel
Alternative Meanings: Spend quiet time connecting with your Angels. You are a comfort to others. Your Angels have heard your request, and are making things happen.
TODAY'S AFFIRMATION:
I am not alone. My Guardian Angel and I are a team. 
With gratitude, I accept divine love and guidance.
BLESSINGS FOR A WONDERFUL DAY! 
No Results Found
The page you requested could not be found. Try refining your search, or use the navigation above to locate the post.