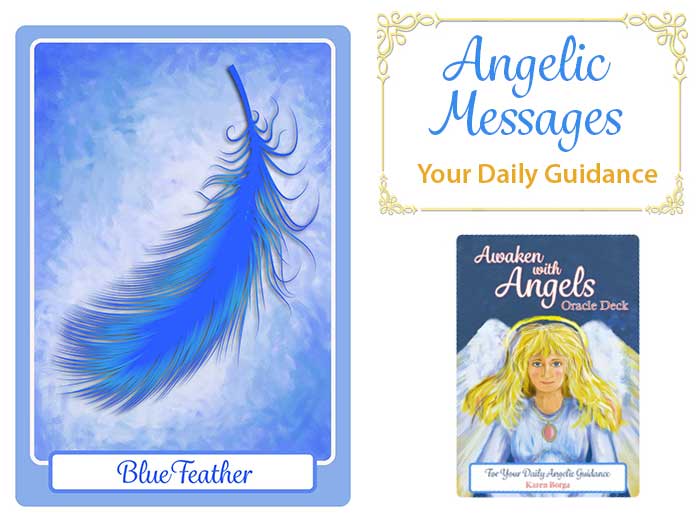 BLUE FEATHER
**********************
CREATIVELY EXPRESS YOUR IDEAS
Your Angels know your thoughts and hear your dreams. They are asking you to express them outside of yourself. It is time to speak your desires out loud. 
Journal your thoughts, speak your words, express yourself creatively through the arts – let the world know the beautiful ideas that you hold so protectively inside of you. 
When you are communicating, speak your truth. Often, as an Earth Angel, you allow others to influence your words just to keep peace. Express your true feelings and make your thoughts known. You may feel your silence is helping a situation, but the truth is you are not serving your highest good. 
Call on your Angels to help you with the courage for your self-expression. They are ready to give your ideas wings. 
Alternative Meanings: Unexpected offer. Read a contract thoroughly. Speak your truth. 
TODAY'S AFFIRMATION:
I have the courage to speak my truth, and express myself creatively. 
BLESSINGS FOR A WONDERFUL DAY!