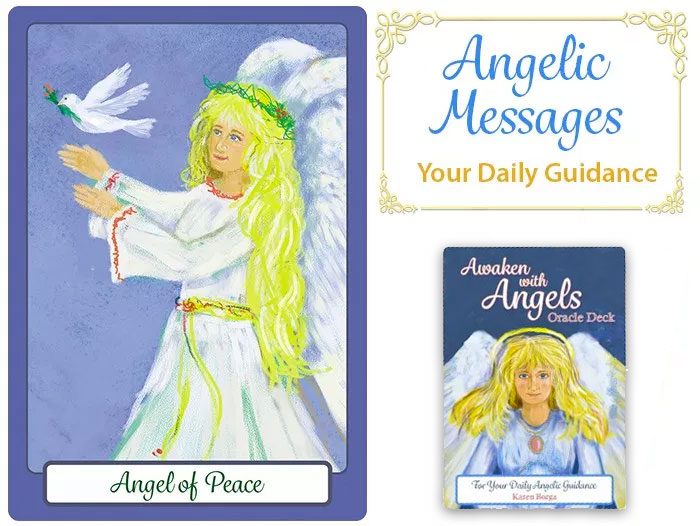 ANGEL OF PEACE
*****************
Your Angels would like you to take time to be more "peace-full." 
There is so much going on in your life and the world around you. Your Angels would like to help bring in more peace by cleansing and recharging your energy. Ask for their assistance. 
Peace can come in small increments at first. Spend time to clear your mind and observe the wonders of God around you. Close your eyes and pay attention to your breath. Sit like this for a few moments each day.
The simple steps to start quieting your mind will allow you to be calm in chaos, so you can respond, rather than react during life's challenges.
Alternative Meanings: Situations may arise when you will be called to be the peacemaker. Forgiveness. Respond instead of react. 
TODAY'S AFFIRMATION:
I welcome peace to flow through my life releasing my stress and dis-ease.
BLESSINGS FOR A WONDERFUL DAY!