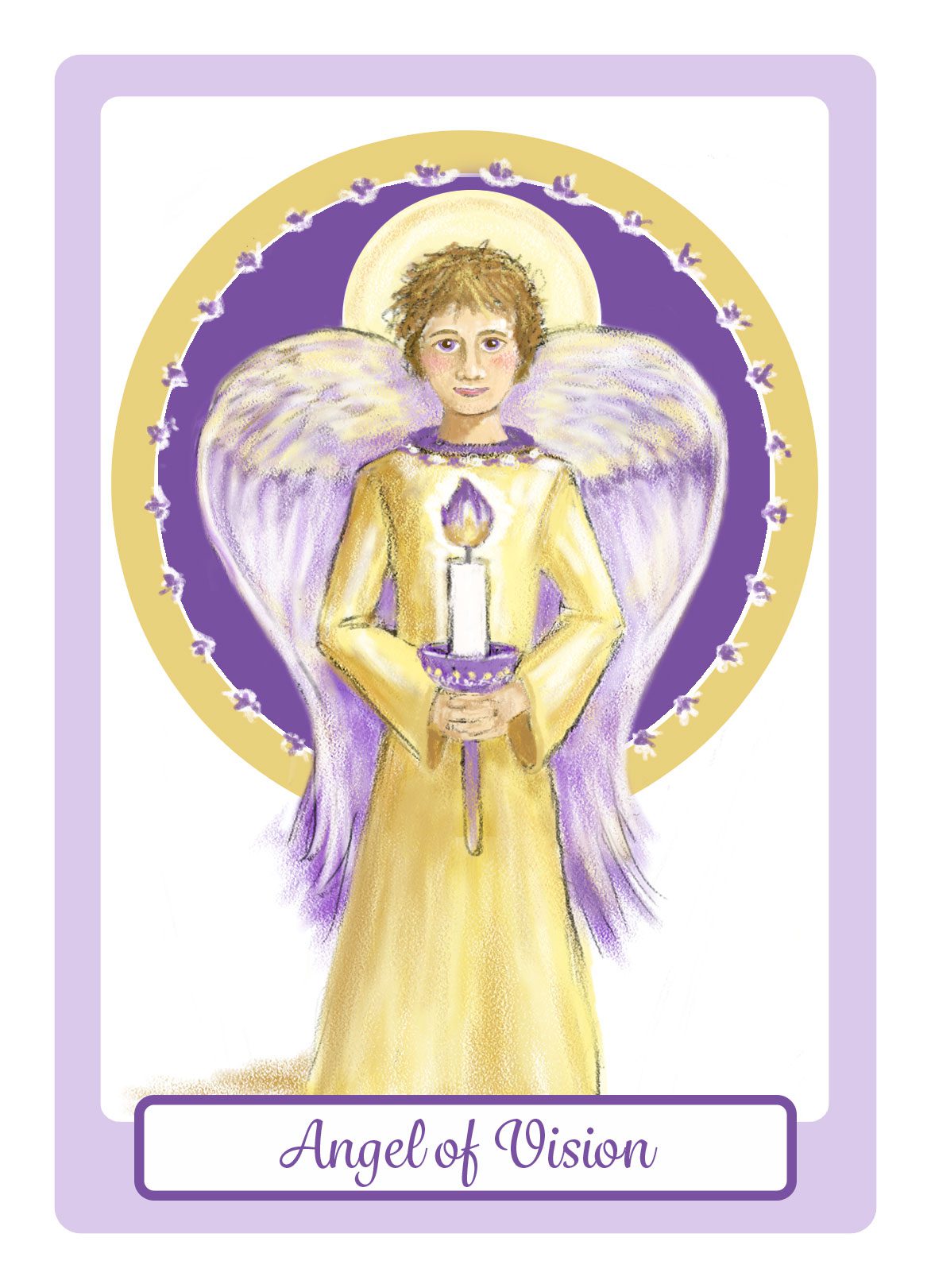 ANGEL OF VISION
*************************
BE OPEN TO RECEIVE YOUR MESSAGES
Your gift of intuition allows you to be able to navigate the world around you. Your body has the ability to receive insight using your senses. Unfortunately you don't often listen to it, choosing to discount your innate abilities. 
You can receive messages from your Angels by using your intuition. 
– Seeing: You may see a "sign" from your Angels. You may also see a vision (like a dream) in your mind. 
– Hearing: Angels can whisper (or yell, if necessary) words in your ears. 
– Smelling: A fragrance can trigger a memory bringing you a message. 
– Touch: Temperature change, a gentle brush against your skin, and goosebumps are signs from your Angels.
– Knowing: You can receive inspiration and guidance instantly in your mind. 
Open yourself to the messages from your Angels. Trust your intuition, and following the guidance it provides. 
Alternative Meanings: Trust your gut feeling. Your intuitive gifts are increasing. Meditation. Overwhelming situations. Consider the pros and cons. You know the answer.
TODAY'S AFFIRMATION:
I am connected to my inner vision. 
I trust and follow my feelings and insights.
BLESSINGS FOR A WONDERFUL DAY!