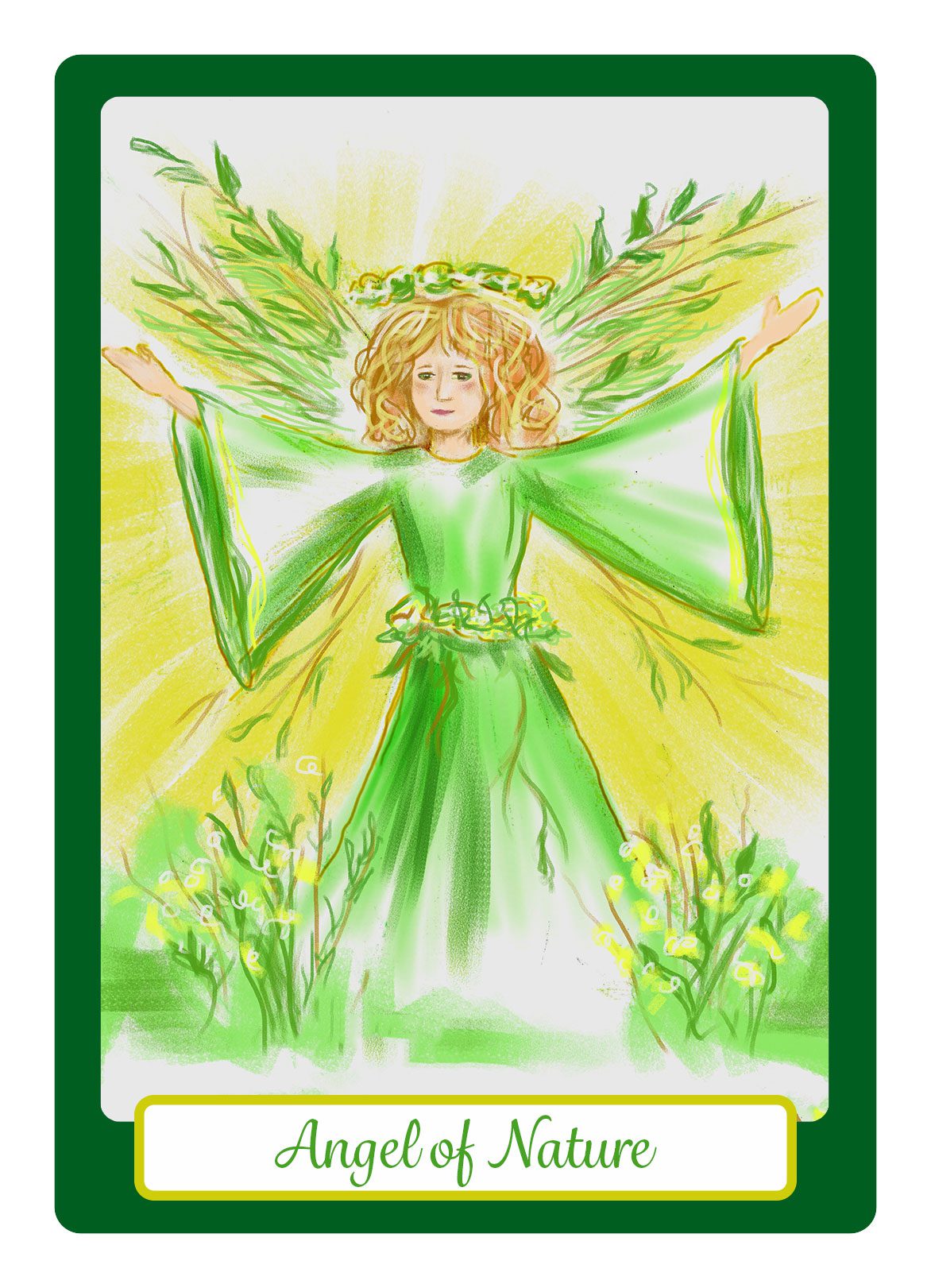 ANGEL OF NATURE
**************************
The Healing Energy of Nature is Calling.  
Dear Earth Angel, You have been spending so much time in the ethers. You have been thinking about so much, and your thoughts keep your energy elevated. As much as you enjoy the loftiness of dreaming, it is necessary for you to spend time connected to the Earth. 
You are a physical creation from the Earth. Your soul comes from Heaven. To be balanced and energetically aligned, you need to have a good connection to both Heaven and Earth. 
It is very easy to get more "grounded," simply spend time outside. Being barefoot in the grass allows the negative ions to flow into your body, removing the toxic positive ions from all our electronics. Leaning against the trunk of a tree has the ability to root your energy as well. 
When you take the time to balance your energy, you will have removed much of the static noise in your thoughts. You will feel more at peace with yourself and the world around you. 
The Nature Angels are calling to come outside and play. 
Alternative Meanings: You have spent too much time indoors. You will receive an invitation to travel. Self-healing. Recovery from illness.
TODAY'S AFFIRMATION:
I am grateful for the beauty and wonders of Earth,
Today, I am open to receive the healing nature is offering now. 
BLESSINGS FOR A WONDERFUL DAY! 

No Results Found
The page you requested could not be found. Try refining your search, or use the navigation above to locate the post.