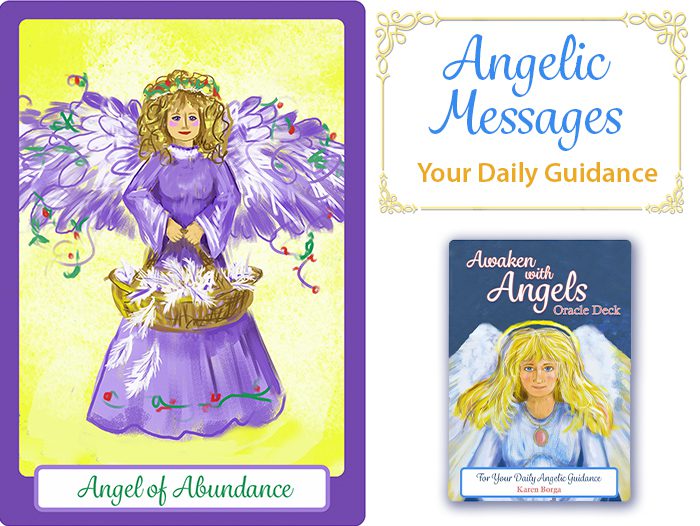 ANGEL OF ABUNDANCE
************************
Your desire for more abundance has been heard by your Angels. 
Abundance comes in many ways. Be receptive to all channels. When someone offers you the last cookie, take it graciously. A penny on the ground is also a small but generous gift from the Universe. When you find abundant energy is slow or stopped, it is often because you stopped being receptive. It may sound silly, "How can I not be receptive to money?" You have created a block, some how – some way. 
You don't need to diagnose the exact problem to start the energy faucet to flow. Just begin to accept all wonderful gifts that come your way. Recognize each with gratitude. Your Angels are sending you blessings now.
Once you begin to see the small little blessings, they will give you confirmation that the big ones are coming too. 
Alternative Meanings: An unexpected gift. A social invitation. Rewarded for your efforts. You are in alignment with your manifestations. 
TODAY'S AFFIRMATION:
Thank you Angels for creating my ever increasing flow of abundance.
I am grateful and ready to receive these gifts now. 
BLESSINGS FOR A WONDERFUL DAY!